The instinct for great design. An understanding of real-world challenges.
Focus your resources on what matters most—great user experience. At UX Think, we craft engaging web and mobile experiences through user-centred design.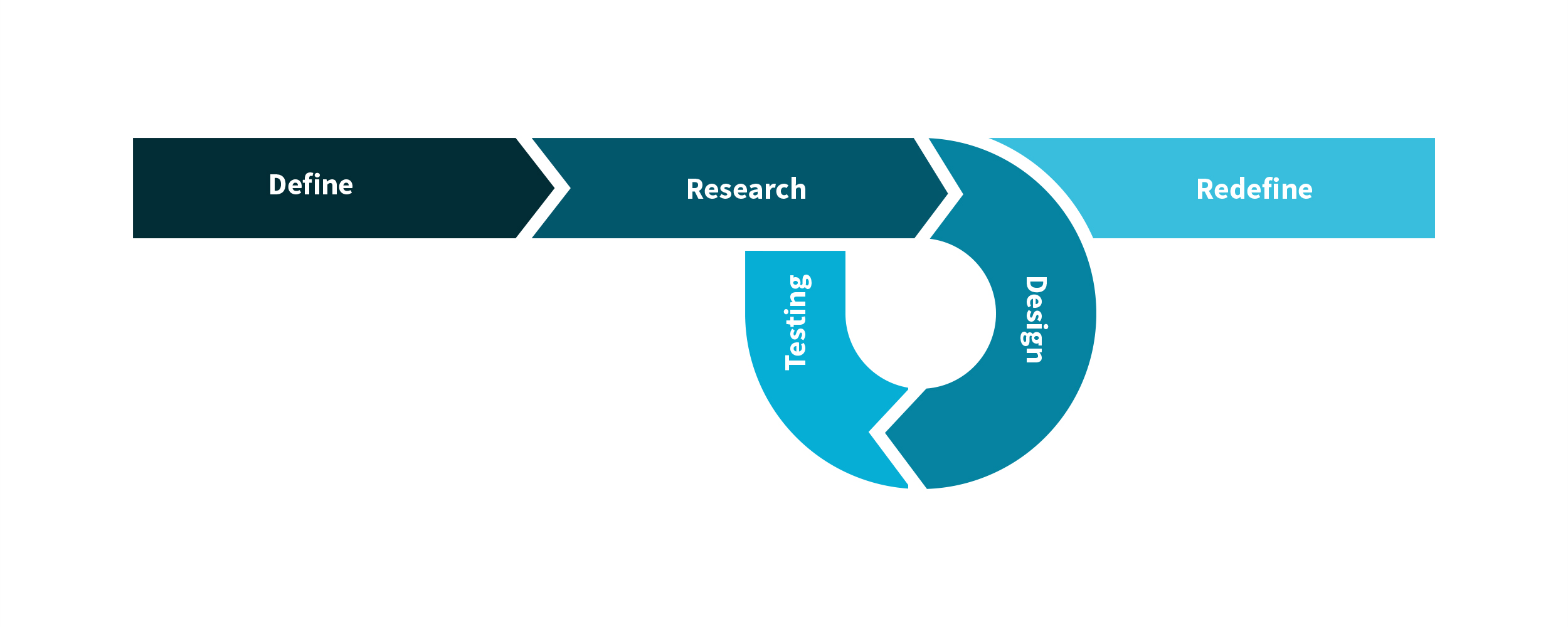 us·er ex·pe·ri·ence
noun: user experience; plural
noun: user experiences
1. The overall experience of a person using a product such as a website or computer application, especially in terms of how easy or pleasing it is to use.
Solving big problems (and little ones) for you and your users.
We believe a product should be more than just an application, it should create a positive emotional response. To do this, we apply four distinct disciplines.
USABILITY
A glimpse into how your product is being used by your users.
"Users love it." Words that exemplify success. Collecting and analyzing user data will assist in making accurate decisions.
DESIGN
Coherent and consistent design requires a fantastic user interface.
Aesthetically pleasing design, typography, brand and visual components. A good design allows users to accomplish the tasks the product was designed to do with effortlessness and pleasure.
CONTENT
The conversation you have with your unique users.
Readable, clear, engaging. Meaningful content is what will set you apart from the rest of the field. A strategic approach to creating, managing and delivering usable content will translate into you winning hearts and minds.
INFORMATION
The discipline of figuring out what you want your product to do.
A blueprint that integrates user needs, content and your business context. A well-thought-out structure and interface is equal parts art and science—and makes your product infinitely more usable.
User insights that make for killer apps. Add value to your product, your process, and your team. Get UX Think if you can.
You won't find people more passionate about user experience than the folks at UX Think. In their time working with our company, they initiated and drove the UX process with our product, and developed ground-breaking design for our industry.
UX Think is a design and strategy firm located in beautiful Victoria, British Columbia.
For 15 years, we've operated with a do what you love, and love what you do attitude. And we've been getting world-class results for private companies, Fortune 500 and government. All based on authentic relationships. When you work with UX Think, you benefit from the experience and creativity of a select pool of senior-level specialists in the UX world. You have access to our network of services and consulting firms. Our project teams offer expertise in fields related to health, finance, ecommerce, education, transportation, technology, service, art, philanthropy and business. Together, we create an ideal environment for producing beautiful, engaging, functional results.
Contact
Farzad Kavehzad
Phone: (1) 250-507-0193
Email: farzad at uxthink.com